Company Profile
Our retail solutions are designed around our customers' needs and help our customer to:
Maximize the shopper basket value, with applications for Supply Chain Management
Optimize the shopper engagement, with applications for Mobile Retailing
Minimize the shopper checkout time, with applications for POS
These solutions are supported by world leading technology, like Adaptus 2D imaging, which enables cutting-edge solutions for mobile retailing such as mobile couponing, mobile loyalty cards, and mobile payment. The customer experience has become the new corner stone of modern retailing processes. Our leadership in Retail with linear and 2D technology is under-pinned by the global Honeywell strategy in achieving unrivalled solutions through innovative design, engineering excellence and comprehensive, long-term support.
Honeywell Scanning & Mobility is a leading manufacturer of high-performance image-and laser- based data collection hardware, including rugged mobile computers and bar code scanners. Our product portfolio is one of the broadest in the AIDC industry, providing you with solutions for vertical markets such as retail; healthcare; and transportation and logistics. We complement our innovative products with advanced software, service and professional solutions that enable customers to effectively manage data and assets. Honeywell products are sold worldwide through a network of distributor and reseller partners.
ISVstore.com: a single web resource for learning how data capture bar codes, mobile computers and software can be combined to solve your business needs and save you money.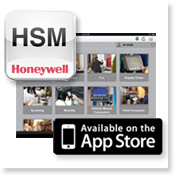 Honeywell Scanning & Mobility has developed an iPad App that will contain all HSM marketing collateral, including data sheets, product tours and product videos.  To learn more about the App and to download it, please visit this link.