May 2016 Innovative Retail Technologies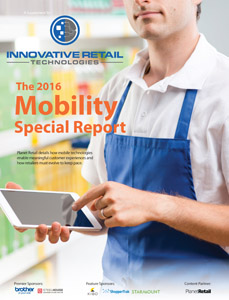 Planet Retail details how mobile technologies enable meaningful customer experiences and how retailers must evolve to keep pace.
With the still relatively recent emergence of mobile payments as the final step in digitally enabled shopping journeys, retailers are starting to realize and exploit the value of mobile development to connect up and enhance both the online and in-store customer experience. Those who are already some way down this road are also becoming aware of the need to evolve their own operational mobility investments, particularly in-store. In this way, retailers are extending existing mobility assets to empower their store associates with more information about products, services, and customers than the customers themselves may have access to.