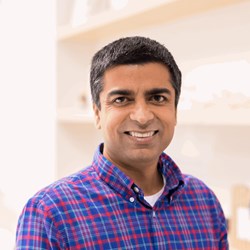 By Amit Sharma, CEO, Narvar
From the moment a shopper clicks "buy," the anticipation builds. She tracks her package from   order confirmation to shipping notifications to the moment it arrives on her doorstep. She may even share a picture of the package with her friends, comment on the retailer's forum or watch unboxing videos online.
A customer's journey today never ends. Rather, it is a constant loop of purchase, shipping, delivery, interactions and back again. To succeed, retailers need to fully engage with customers at every touchpoint and ensure customers are constantly satisfied.
Post-Purchase is More Than Fast and Free
Retailers allocate significant time and resources engaging their customers. In fact, 90 percent of customer service decision makers say a good experience is critical to their company's success. Yet, brands often do not focus on a customer's experience after she clicks "buy," replacing the romance of the pre-purchase experience with a maze of customer service phone trees, shipping headaches and return challenges.
Consumers expect a great experience, always, not only before they complete a purchase. As Uber, DoorDash and Rinse have made premium experiences the standard, shoppers expect a similar experience from retailers pre- and post-purchase.