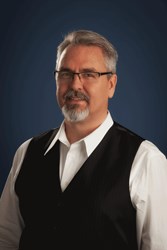 By Adan Pope, ShopperTrak Chief Technology Officer
The rapid advancement of technology, with its inherent connectivity, has dramatically affected individual behavior. One of the instances in which this shift is most evident is in retail. Today, a shopper interacts with a brand in the store and at home, via social media, on his or her mobile phone, and through a store associate. There is no longer an online or an offline experience: engagement is singular. Consequently, retailers are struggling to piece together the omnichannel path to purchase.      
Historically slow to adapt to cutting-edge advancements, retailers now realize that technology is a vital part of their operations – both online and in the physical store. Specific to brick-and-mortar retailers, technology is a necessary method for coping with declining traffic and heightened consumer demands. However, mass rollouts of technology are expensive, ROI is challenging to determine, and consumers are temperamental. As a result, retailers are hard pressed to justify investments and, instead, they overrule innovation with worry.
With this in mind, it's imperative to first note that brick-and-mortar retailers should consistently investigate various technologies in an attempt to maintain their footprint and create the store of the future. Why? Because the store of the future seamlessly integrates technology across the physical store in order to optimize operations – e.g., staffing, inventory, loss prevention, product engagement – while better meeting shopper desires and increasing revenue.