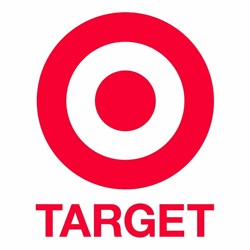 One-click access also helps simplify checkout for customers.
Target has redesigned its popular Cartwheel mobile couponing application, launched three years ago, saying that it is launching the biggest redesign and overhaul in its history. The app, which has been used by more than 25 million guests for a total savings of more than half a billion dollars, is now "rocking a fresh new design that makes saving money easier and more fun than ever."
"[Cartwheel] gives Target a much larger and more frequent mobile application user base than almost any other retailer," Erich Joachimsthaler, founder and CEO of Vivaldi Partners Group, told Digiday in January. 
 Cartwheel users now see personalized offer recommendations based on past purchases and app usage right as they open the app. "Search" and "scan" features are more readily accessible, and there's also a bottom navigation bar that gathers the app's various savings tools in one place. In addition, one-click access to the customer's Cartwheel barcode simplifies the checkout process, Target said in a blog post.
Target also recently announced the end of its pilot Curbside Pickup program, stating that it was not pulling its weight, as Innovative Retail Technologies reported. Target leadership is focusing attention on "retail fundamentals" and other tech initiatives, like Cartwheel, that will help support omni-channel and blended customer experiences. Chief Digital Officer Jason Goldberger told Re/Code last month that Target plans to leverage tech services to augment its in-store experiences.
In April the company began testing a Cartwheel extension that would allow users to redeem third-party coupons via digital coupon company Quotient (formerly Coupons.com) rather than with manufacturers and vendors themselves.
A new option allows users to scan an item barcode to see if there's either a Target deal or other coupon that lowers the price. Store maps show users where discounted items are located, and push notifications announce each week's new deals.
Rumors also suggest that Cartwheel's future enhancements will include a wallet, making it a powerful tool for Target's loyalty REDcard holders.