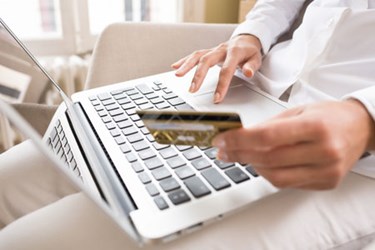 Retailers need to focus on integration of channels, supply chain, and mobile payments in 2016.
Nearly one third (31 percent) of consumers now shop online at least once a week, an increase of 41 percent from two years ago, and 49 percent of shoppers say that same-day shipping options would make them shop more online if it were offered more frequently, according to the findings of the 3rd annual Walker Sands Future of Retail Study. The study analyzes the rise and adoption of emerging retail tech, with a heavy focus on gauging consumer reaction to potential tech game-changers (cue drones) and exploring consumer spending habits.
The study also found that 40 percent of consumers anticipate drone-delivery options within the next two years, and 31 percent say it will happen in five years or so. Among consumers who don't trust drone delivery, the top concerns were theft and damaged packages (72 percent each), followed by safety (68 percent) and privacy (60 percent) at lower percentages than last year.
While the number of consumers who shop online seems to have plateaued, the research does demonstrate a steady increase year-over-year in the frequency of purchases. Almost a third of consumers (31 percent) now shop online at least once a week, compared to 22 percent in 2014, and almost three-quarters do so at least once a month. And the number of consumers who shop less than once a month has dropped from 38 percent to 27 percent over the same time period.
It is also clear that shoppers want their online shopping experiences to be fast and convenient, indicating supply chain and logistics improvements are fueling growth of online commerce by making it easier for consumers to shop online more often and receive their orders faster. Consumer expectations are higher than ever for free and fast shipping, making flexibility with returns and fulfillment more important than ever.
WalkerSands Researchers polled more than 1,400 U.S. consumers to identify 4 key areas where retailers should focus their attention this year:
1. The integration of in-store and online experiences: 7 in 10 consumers would be willing to opt into in-store tracking and mobile push notifications if they were properly incentivized by retailers.
2. An increasing significance of the supply chain: Over the past three years, seamless shipping, delivery and returns have become more and more important to consumers, making both primary future drivers of e-commerce growth. Today, free shipping continues to be the top incentive to drive more frequent online shoppers (88 percent), followed by one-day shipping (69 percent), free returns/exchanges (68 percent), and easier online returns (58 percent).
3. The rise of luxury e-commerce: Although a historically a clear laggard when it comes to online sales, the number of consumers who have purchased a luxury item online in the past year more than quadrupled from 2014.
4. An ongoing lag in the adoption of mobile payments: Privacy and security concerns remain the primary reasons that consumers are hesitant to use mobile payment applications. And findings suggest peer-to-peer payment applications may be taking off faster than point-of-sale mobile applications, especially among younger generations, with 44 percent of respondents ages 18 to 25 having used a P2P app in the past year.