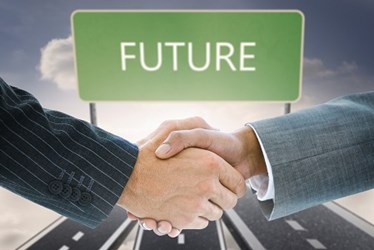 Consumers prioritize seamless shipping, delivery and returns and are slow to adopt mobile payments.
Walker Sands' 2016 Future of Retail Study examines the subtle shifts in consumer behavior and the equally important implications. The "Reinventing Retail: What Businesses Need to Know for 2016 White Paper" analyzed the responses of more than 1,400 consumers to uncover the major transformations currently taking place in the retail technology space to predict what consumers and retailers can expect for the future of retail in 2016 and beyond.
While this year's research found that the retail transformations are not as grand or dramatic as in past years, it revealed that there is major transformation occurring behind the scenes, and will invoke some major changes for the retail experience of the future.
The study found four main themes:
Growing importance of the supply chain: Seamless shipping, delivery and returns are more and more important to consumers, making supply chain a growing importance for retailers. Fulfillment has become a top investment area for retailers, with 29 percent of capital expenditures last year being allocated for transportation and logistics, delivery options, order management solutions, inventory visibility, and returns management.
Integration of in-store and online experiences: There's still a preference towards shopping in stores, but retailers are focusing on blending in-store and online experiences. Among the technologies that have potential to help retailers woo customers are beacons and virtual reality e-commerce.
The rise of luxury e-commerce: Until this year, the online sale of luxury goods was at a standstill. 2016 marks a spike in online sales of items like high-end jewelry, with the number of consumers who have purchased a luxury item in the past year more than quadrupling from 2014.Analysts project that online sales of luxury goods will triple to approximately $80 billion by 2025, making it one of the fastest-growing areas of e-commerce. 
Slow mobile payments adoption: Consumers are slow to adopt  mobile payments because of privacy and security concerns. Despite this trepidation, predictions show that U.S. mobile payment transactions should triple in 2016 to $27 billion, "a sign that a few eager early adopters and the growth of Apple Pay could eventually force more widespread changes in consumer behavior," the report explains.
The study also found:
Thirty-one percent of consumers now shop online at least once a week, up 41 percent from two years ago.
Just 9 percent of consumers have used same-day shipping in the past year, but 49 percent reported that same-day shipping would encourage them to shop online more if it were a more frequent option.
Forty percent of consumers say they expect to get the first drone-delivered package in the next two years or less, with 31 percent anticipating that it will take more than five years.
Theft and damaged packages remain top concerns (72 percent each) for those customers who do not trust drone delivery services, followed by safety (68 percent) and privacy (60 percent).
The Walker Sands Future of Retail 2016 Study surveyed 1,433 consumers across the United States on their shopping habits, preferences and views on emerging retail technology. The survey was conducted online in February 2016, and has a 2.59 percent margin of error at a 95 percent confidence level.