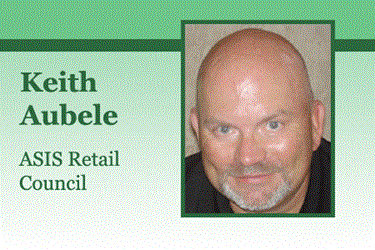 By Keith Aubele CPP, LPP, President & CEO Retail Loss Prevention Group, Inc., ASIS Retail Council Chapter Chairperson
It is that time of the year! 
Black Friday begins the maddening rush of shoppers focused on grabbing those all important sale items to wrap and joyfully relish as they are opened and appreciated by friends and family. 
Ah, if it were only that simple of an equation.  You see, not everyone walking into your brick and mortar retail store is intending on following this tried and true tradition. 
Just as Santa discovered a long time ago, your customers and even associates can be categorized into the naughty or nice column.
As retailers, we are in the midst of an annual business tsunami.  We will push more merchandise, collect more sales, employ more people and see more theft than in all of the months combined leading up to the Holiday shopping season.  And as progressive Loss Prevention/Asset Protection professionals this is our season as well…not necessarily to work the largest amount of cases or apprehend the most criminals….but to construct the operational control barriers, which will lead to fewer losses and thus greater profits.
Please log in or register below to read the full article.