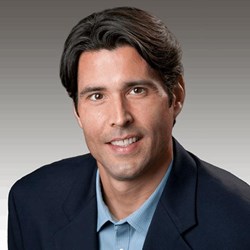 By Rob Taylor, CEO of Convey
Current industry conversations emphasize on retailers' search for the next competitive edge. Buzzwords ranging from omnichannel to unified commerce to an enhanced in-store experience are presently sending retailers scrambling in all directions to find the perfect solution for consumers' needs. It's no secret retailers are in search of the "secret sauce" that will differentiate them among their competitors and leave a positive sentiment in their minds – all while maintaining their bottom line.
In the past the main focus of retailers has been to minimize costs, while preserving quality and efficiency. But the tides have shifted, leaving consumers to call the shots more than ever before, and in this setting, consumers are creating a mandate for all retailers to deliver a memorable customer experience.
Though retailers are doing everything in their power to differentiate, from offering interactive in-store experiences, such as Urban Outfitters' new pizza parlor implementation within their stores, or creating an omnichannel customer rewards program, retailers might be ignoring a key puzzle piece of the customer experience; the delivery. This is especially important in a world that is dominated by eCommerce purchases.