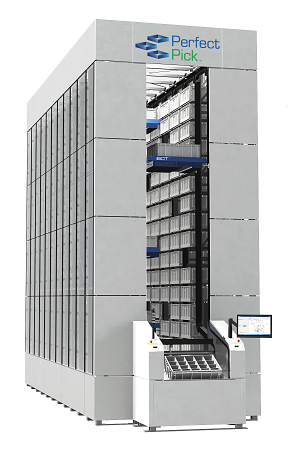 OVER 40 YEARS OF ACHIEVING WORKFLOW EXCELLENCE THROUGH ADVANCED TECHNOLOGY SOLUTIONS
Since 1973, OPEX Corporation has provided productivity enhancing workflow solutions to thousands of organizations around the world. Our innovative technologies set the standard in process optimization and allow our customers to achieve the efficiency, accuracy and reliability required to compete in today's global marketplace. These proven technologies and innovative designs have made OPEX uniquely suited to provide superior solutions to the material handling industry. OPEX efficiently and reliably handles everything from single-piece items, like envelopes, documents, and checks, to 60-pound payloads using our revolutionary Perfect Pick warehouse and distribution center order fulfillment system.
PERFECT PICK WAS ENGINEERED TO SIMPLIFY ORDER FULFILLMENT TECHNOLOGY
Perfect Pick is a truly unique robotic goods-to-person order picking technology that was engineered to simplify order fulfillment. Perfect Pick's "one touch" design is based on a single automated component – the iBOT. Perfect Pick does not require lifts, complex conveyors, or multiple transfer points, which add complexity to the system. Instead, iBOTs have 100% access to the inventory and deliver directly to the workstation located at one or both ends of their storage aisle. Perfect Pick's simple design and streamlined operations results in a more flexible and scalable system that can grow at the actual rate a business grows. It offers manufacturers and retailers the opportunity to invest in automation to meet today's fulfillment challenges, secure in the knowledge that it can quickly and easily adjust to often unpredictable future demands and business cycles.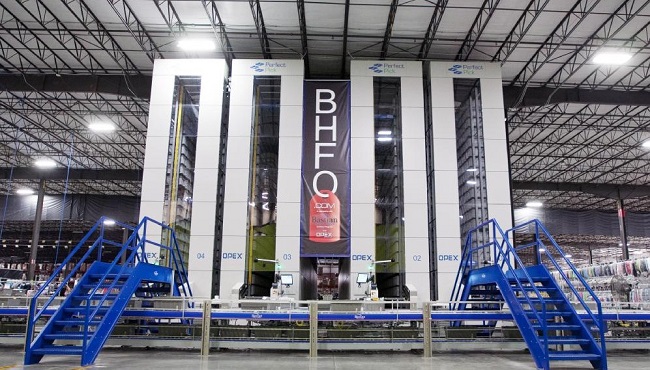 OPEX DESIGNS AND BUILDS THE VERY BEST MATERIAL HANDLING SOLUTIONS AND STANDS BEHIND THEM WITH THE VERY BEST CUSTOMER SERVICE
OPEX is dedicated to providing the highest quality products and stands behind them with one of the largest most comprehensive service organization in the material handling industry today. Our service and support  consists of over 300 locally-based, factory-trained field technicians. And OPEX service contracts are all inclusive. Only OPEX includes preventive maintenance, labor, and 100% part replacement in our contracts essentially taking the guess work out of budgeting for ongoing maintenance and support. Simply put, the success of OPEX Corporation has been built on technological innovation, product quality, and unmatched customer service and support. OPEX is pleased to offer these timeless qualities and values to the material handling industry.