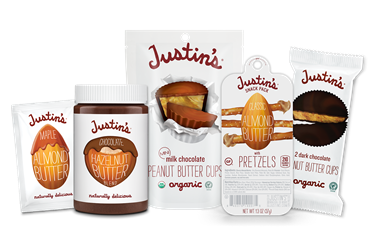 Justin's®, a nut butter and peanut butter cup manufacturer, uses GoSpotCheck to run its field activation team, collect data points surrounding demos and evaluate product launches.
Justin's was the brainchild of Justin Gold, a Boulder-based vegetarian looking for healthy food to support his active lifestyle. Two years in a row, Justin's has ranked in the top 15 on the Inc. 500/5000 Fastest Growing Companies list in the Food and Beverage category.
Problem
Justin's successful expansion into retail stores throughout the United States continues to drive their nut butter and confection business. Within the last few years, the need for a department dedicated to supporting the brand in-store became more apparent. In August of 2014, Justin's launched a field activation team. One of the team's objectives was to capture in-store data to get a better understanding of merchandising, sales and retail execution.
Download the full case study below to learn more.